I see you friend… life responsibilities have taken a front seat in your life and you've stopped putting yourself first. Here's how to get it back through counseling…

You're just trying to "get by" to "get through" the chaos and the obstacles of the day. You're always putting others' needs before yours and there's nothing left for you at the end of the day.

You beat yourself up and blame yourself for all the things that aren't going perfect in your life.

You probably feel like you're dealing "well enough" and somehow, by the grace of the gods, you get to the end of the day just to repeat it all over again 8 hours later (that's if you even get that much sleep).
Is this what adult life is supposed to be??
Are you just suppose to just get through the day feeling unfulfilled and deleted???
I don't think so!
I survived for years by just "getting by". I had no idea that my life could be any different. I was programmed to accept this. More about my personal journey here.

It wasn't until I sought out my own counseling, over a decade ago now, is when this changed. The first time I heard the word 'self-love' I was completely perplexed. I thought the concept of "self-love" was only bestowed upon lucky people who never experienced real problems in their lives.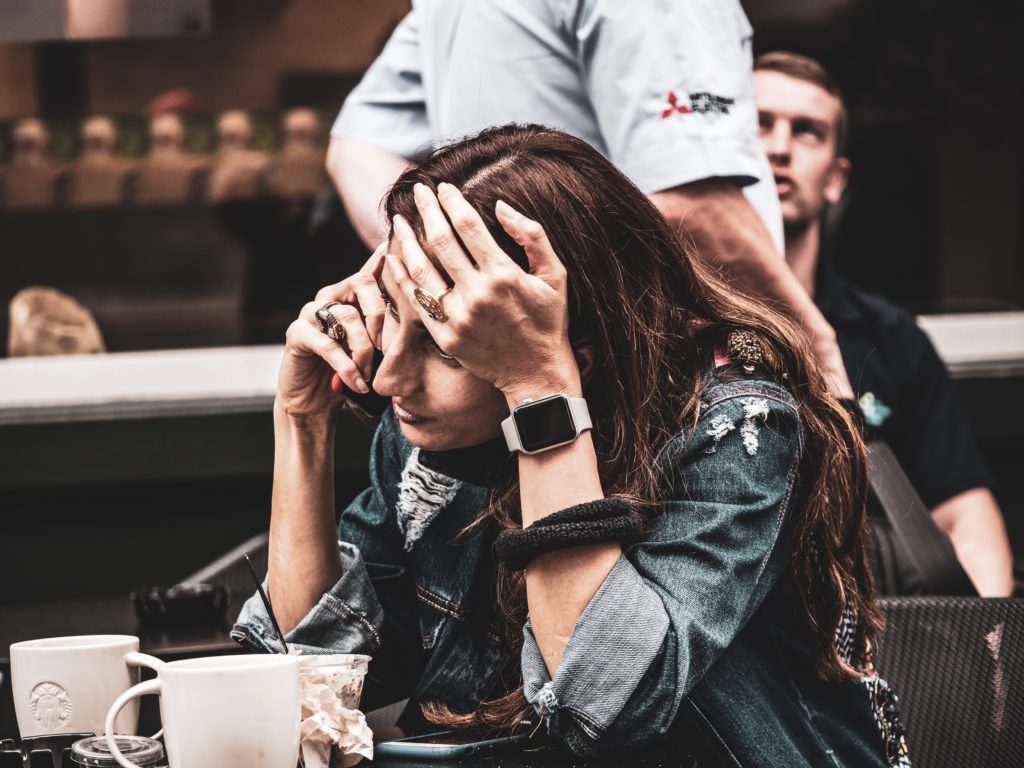 This obliviously wasn't me…. Right? I was so wrong.

Self-love is formed by your thoughts, your relationships, and your experiences. Counseling helps reshape and challenge your limiting thoughts about yourself, how much love you deserve, and the people around you.
When you have a healthy level of self-love, you actually like yourself more. You start believing you are deserving of unconditional love and respect. When you don't practice self-love, you put little value on your opinions, needs, and ideas… which leads to living an unhappy life.

Through gaining my own self awareness and raising my love expectations, I broke free of limiting blocks.
I also stopped slogging through the day sacrificing my happiness to make every one else happy. These blocks kept me stuck by believing that just "getting by" was good enough for me. It's not. And it's not good enough for you either.

After doing this self discovery, I quickly gained control of the obstacles of my life while also developing REAL kindness, patience, and understanding for MYSELF. I want the same thing to happen for you.

I'm living proof that just "getting by" shouldn't be accepted. You don't have to sacrifice your own needs, wants, and happiness for others. Stop selling yourself short. You have a whole beautiful fulfilled life ahead of you and you need YOU to truly accept and love yourself to enjoy it.

Everything starts with you.
I'm hear to listen, understand, and guide you in the direction you want to go in life. If you're ready to prioritize yourself text/call me at (813)333-1425 to schedule a free 15 Minute Phone Consultation on how counseling can help you.
Aniesa Hanson is a licensed Tampa therapist and owner of Aniesa Hanson Counseling. Aniesa helps counseling Tampa women and men to improve self-confidence, self-worth, and self-esteem. Learn more about working with Aniesa here.