Tampa's Top-Rated Practice for Therapy, Counseling, and Life Coaching
Our Therapists Are Experts in:

Anxiety
Anxiety is a normal part of life. It's an intense feeling of worry and doubt. Everyone experiences anxiety at some point in their lives. It's a natural response to stress. But for some people, anxiety can be too overwhelming. It can interfere with their daily lives and cause them distress. If you're struggling with anxiety, our expert team can help you get it under control. We'll help you identify the causes of your anxiety and develop coping strategies. We'll also provide support and guidance so that you can manage your anxiety and live a happier, more fulfilled life. Don't let anxiety hold you back any longer.

Relationship
Counseling
Whether you're married, in a committed relationship, or dating, when it comes to relationships, communication is key. Without effective communication, it's too easy for misunderstandings and hurt feelings to keep occurring. Over time, this can lead to deep resentment and disconnection, damaging the relationship. If you're struggling to communicate, it may be time to seek out a relationship professional. Relationship counseling can give you the needed tools to upgrade your communication and connection. Whether with a romantic relationship, family, or friendships, don't let lack of relationship tools damage your relationships. Our experienced relationship counselors know how to help you create healthier relationships.

Get Unstuck
Sometimes life can be hard. Whether it's feeling stuck in life, changing careers, going through a break-up, becoming a parent, or struggling with our mental health - it can be difficult to know the best way to keep going. We're here to remind you that you're not alone. There are people who care about you and want to help you get through it better. We can help you uncover and break down the barriers that are holding you back from living your best life. We'll listen to you, support you, and provide tools that can help you on your journey. You're strong enough to get through this, and we'll be there with you every step of the way.

Trauma Therapy
Constantly being stuck in the past makes it extremely difficult to fully live in the present. Our expert trauma therapists are here to support you by getting you unstuck from the past to live happier now. Our trauma therapists focus on healing past emotional wounds, rewiring unconscious patterns, and locating the root of old limiting belief to allow you to let go of what's not serving you to live more peacefully now. Our therapists are also EMDR trained to help your healing journey.

Perfectionism
Are you tired of trying to be everything to everyone all the time?? Well, our trained therapists are here to help you get off high-expectation rollercoaster. We live in a fast-paced, overly filtered, high-achieving society, so taking on perfectionism traits happens without us even realizing it. When you work with an experienced therapist you'll learn tools on how to shift out of this stressful role and into a more calm relaxed place to actually start enjoying your life.

Postpartum Anxiety & Depression
Becoming a new mom is the most exciting time for your life right? But... it also can be the most confusing and frightening time. Not only are you making space for a little human, you're also moving through a lot of mental, emotional, and physical transitions. Postpartum depression can last weeks to months but you don't have to do it alone. Our experienced therapist are here to help you through your fourth trimester so actually enjoy motherhood.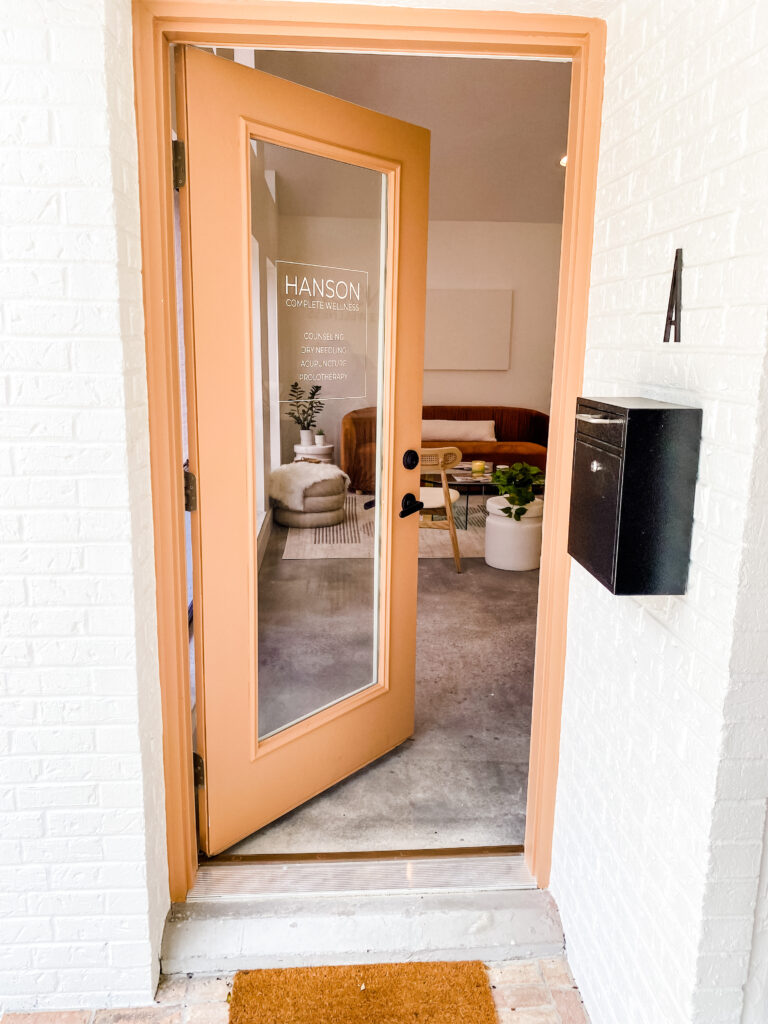 It's time to live a happy life. A Happy Life is one where you get to choose how to live—despite your circumstances. Our therapists and counselors are here to help you understand and unlock your full potential.
At some point in our lives, we all could use a little help from a professional. If you're feeling lost, struggling with your mental health, or just need someone to talk to, seeking out therapy and counseling can be an extremely beneficial decision. Our counselors are specifically trained to help people work through their problems and improve their overall well-being. If you're looking for counseling in the Tampa area, we have qualified therapists ready to help. With the help of a counselor, you can learn new ways of dealing with stress and anxiety, develop healthy coping mechanisms, and finally start living the life you want to lead. Our counselors provide you with the tools that can help you create a happier, more fulfilling life.
Our experienced Therapists and Counselors help you to see what it's hard for you to see.
Trust in yourself when you don't know how.
Create what you think is impossible.
Take off your mask and allow your true self to show.
Understand that obstacles are not in the way but are the way.
Learn to love & accept yourself, so you can do the same for others.
We help you understand how powerful you really are.
In-Person and Video sessions available.
Evening sessions available.