The majority of people will seek out professional therapy and counseling services at some point in their life. Our society is becoming more open and accepting of people seeking therapy and counseling, so mental health services are slightly more accessible now than in the past. 
As humans, we're pretty resilient when it comes to moving through challenging seasons in our lives. But, there are times when we need an outside knowledgeable source to provide guidance. That's when mental health counselors play a vital role in helping people heal. If you're looking to start therapy, or searching for a new therapist, below are a 4 pointers to keep in mind throughout your search: 
Do your research. If you have health insurance, call and ask for a list of in-network mental health providers. You will need to individually look up and contact each provider, but this keeps the cost of your services to a minimum. If you have the financial ability to seek counseling out of pocket, first ask your friends, family, or others you trust for counselor referrals. Doing a google search for counselors in your area may also be a good starting point if you're not sure where to go begin. Psychology Today is a website that lists counselor profiles in your area, including their areas of expertise and contact information.
Find the right therapist for you that works within your area of concern. If you're seeking therapy or counseling for a specific reason, whether that be grief, depression, anxiety, or relationship concerns, ensure you find a counselor that is experienced in that realm. Counselors have different levels of training, years of experience, and areas of expertise, which can be timely to sort through. Read counselor profiles, reviews, and websites to determine if they share similar values in the counseling process as you do.
Use the first few sessions to decide if your counselor is a good fit. The first one to two sessions are typically spent gathering your background information, reasons for seeking counseling, and discussing your treatment goals. It can be hard to gage during those sessions if your counselor is a good fit for you. As long as there aren't any serious concerns or red flags in the first session, you may want to meet a few times to see how you feel. 
Your therapy sessions feel like a safe, judgment free zone. It's important to find a counselor that validates your feelings and experiences, without shaming or blaming you. Your counselor will most likely provide you with feedback and maybe call you out on your BS, but that's part of the process. As long as those things are expressed in a kind, compassionate, and respectful way, then there's no harm done. Your counselor should have your best interest at heart and genuinely care about you as a human for your self-growth journey. If you feel unsafe, judged, ridiculed, or criticized you can mention this to your counselor and/or choose to work with a new counselor. 
The therapist and client relationship is a critical part of the change process. You need to feel safe, supported, and validated throughout your healing journey in order to make positive changes. While you search for a therapist and counselor, take advantage of any questions they may answer or phone consultations prior to meeting in person. This is your time to ask for what you want and ensure you're getting the most out of the counseling process. Good luck!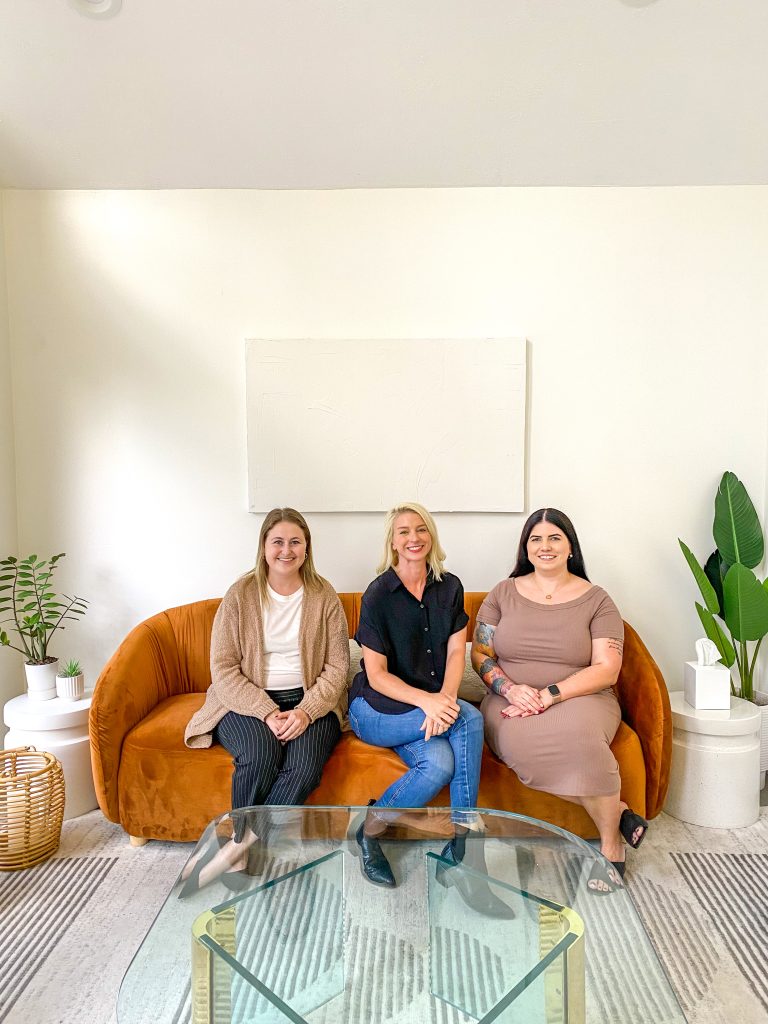 EXPERIENCED TAMPA THERAPY
TAMPA THERAPIST
Searching for Tampa Therapist can feel overwhelming. Here at Hanson Complete Counseling we strive to make it as easy as possible to find the right therapist for you. Not sure if we're the right fit for your needs? No problem! Call now to setup your complimentary phone consultation with our experienced therapist to help guide you in the right direction.